Welcome to BMV's PTSA Website!
Take a look around and find out what's happening in our village.
With your support, we can continue to make Beachside a School of Excellence for our children. Beachside Montessori Village is a community, based on vibrant parent involvement. Your contribution, whether it is your time, knowledge, or resources make a difference. We invite you to become an involved member at our school. Thank you for helping in any way you can, and showing your children the importance you place on their education. A strong PTSA represents parent involvement and parent involvement represents student success!!!n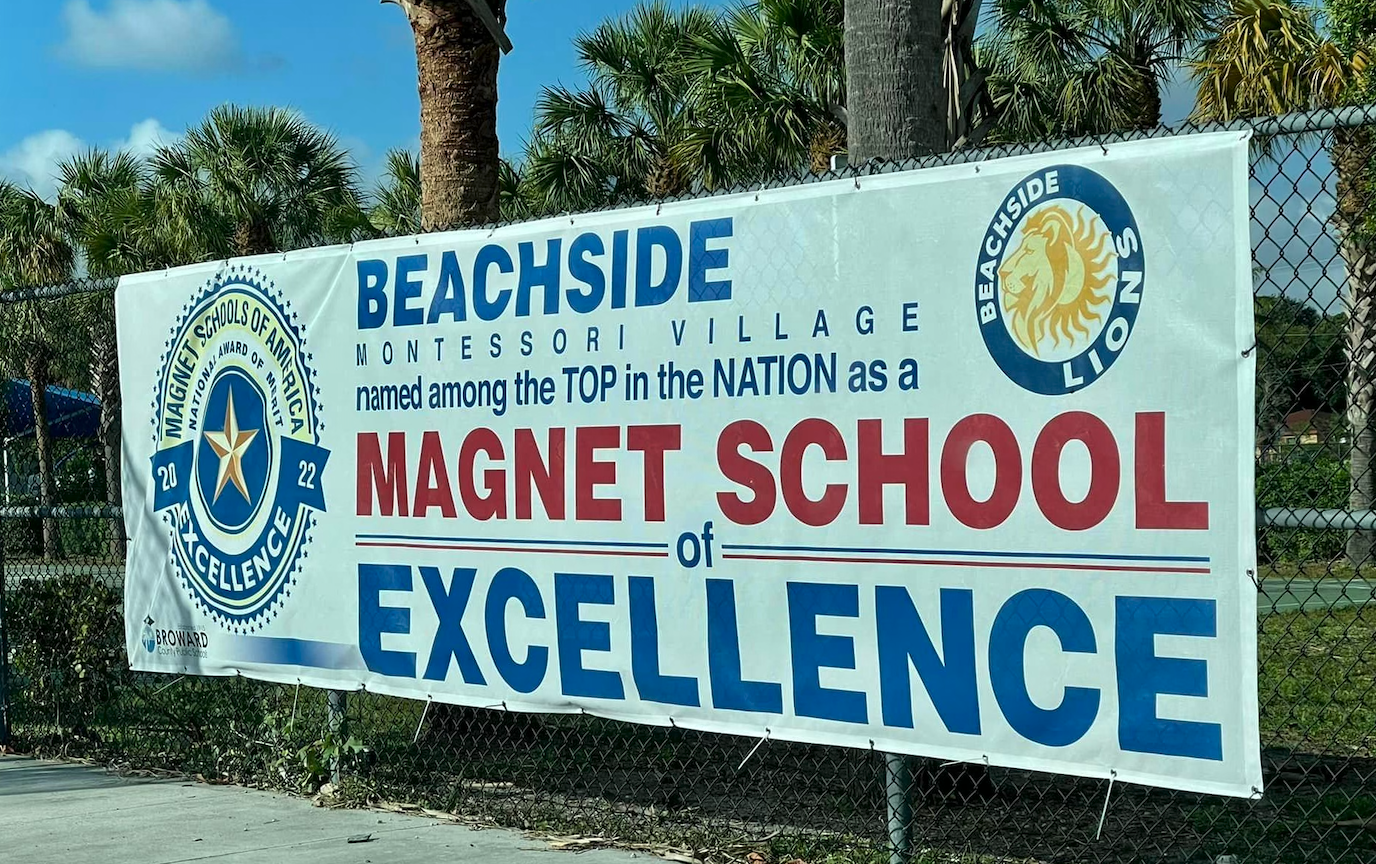 Beachside Montessori Village was named among the TOP in the NATION as a Magnet School of Excellence!
Magnet Schools of America (MSA), a national organization representing more than 4,000 magnet schools and programs, recognizes Beachside Montessori Village with a Merit Award for the 2021/22 school year. Every year, MSA recognizes magnet schools and programs throughout the nation for their commitment to high academic standards, curriculum innovation, successful diversity efforts and parent/community involvement that enriches the magnet themes.
Schools earning these awards rank within the top five percent of all magnet schools in the nation. Additionally, schools recognized as Magnet Schools of Excellence excelled in all areas measured and serve as National Exemplary Magnet School Models.
Becoming a member of our PTSA
Through our successful fundraising efforts, the BMV PTSA together has supported and funded several educational programs, activities & events for our school.
Please help us to continue supporting our students, teachers and school by becoming a member of the PTSA.

click here to pay on-line at member hub which is the vendor for national PTSA . The membership card will be e-mail to you from the third party vendor.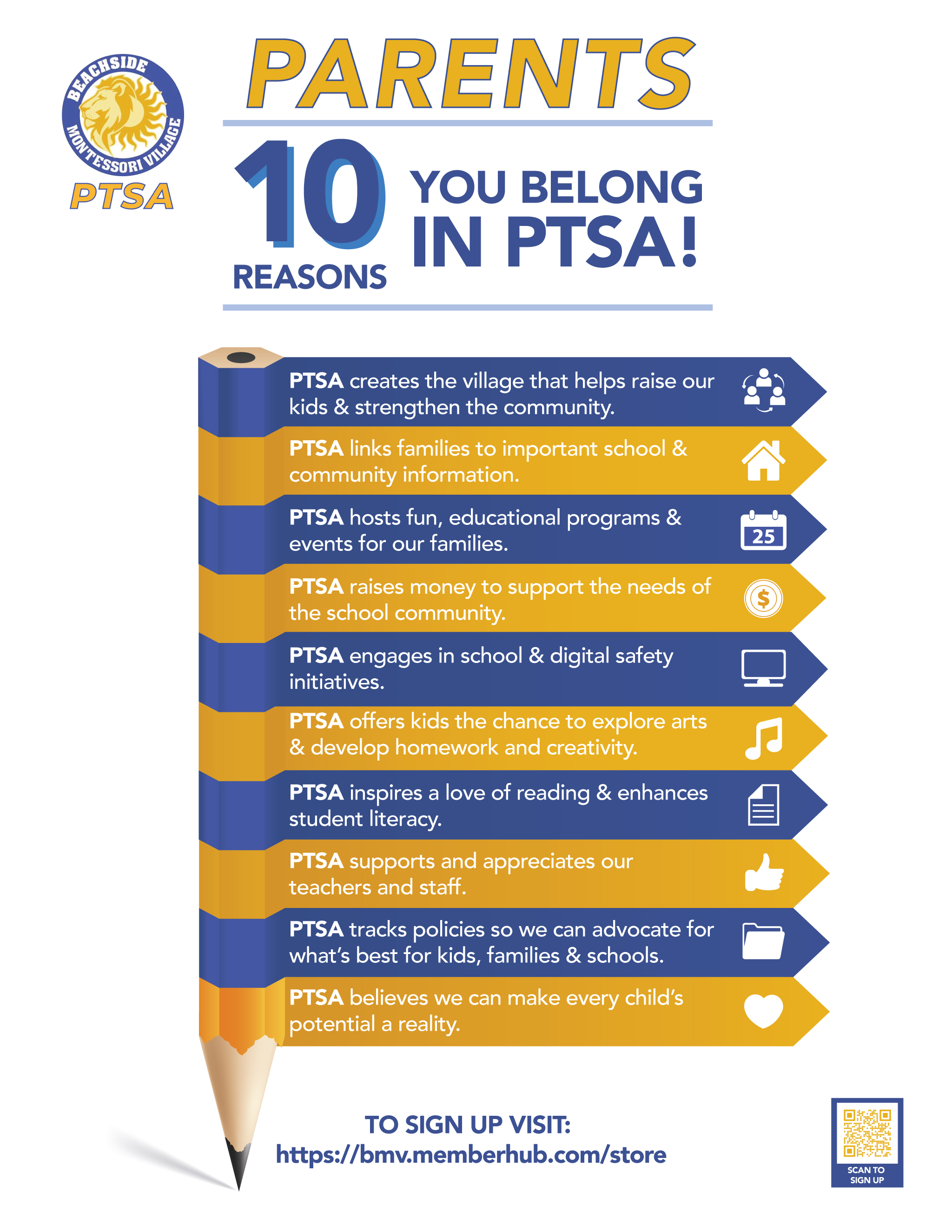 Sign Up for our Weekly e-mail updates
The PTSA sends out a weekly update via email with reminders about upcoming events, programs and school information. To get this weekly update all you have to do is register (on left side of this page). This is the best way to stay updated with BMVs events and announcements!