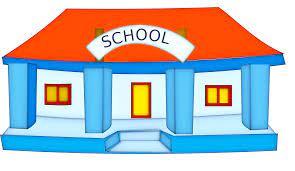 Beachside Montessori Village was voted amongst the best elementary/middle schools in the state. CLICK HERE to check out the recent article in the Miami Herald to see how we ranked! GO LIONS!!
It's the most wonderful time of the year! All BMV families are welcome to come watch a special holiday show being performed by all K/1, band & glee students. This special performance will be held at South Broward High School on December 1st at 6PM.
A form went home to all K/1 families last week to be returned by November 15th indicating if your student will be performing in the show. If so, please have them dressed in their holiday best and to the auditorium at South Broward by 5:15PM. Glee & Band students should be dressed in holiday pajamas. We hope to see you there!
"WHAT DOES BEACHSIDE MONTESSORI VILLAGE MEAN TO YOU?"
Design a yearbook cover that answers this question and your design could become the 2021-22 BMV yearbook cover!
Deadline for submissions is 12/17.
All Upper School students are invited to the Winter Wonderland school dance on Friday 12/3 from 6-8:30PM. There will be a DJ, refreshments, a photo booth and some fun prizes. Get your tickets now for just $7. We look forward to seeing you all there!
We hope that you will join us for our upcoming PTSA General Meeting via Zoom on 12/8 at 6PM.
Stay tuned for link to join this meeting and be in the know about budgets, upcoming events and how to get involved with all things BMV!
Fourth & Fifth grade students will be taking a field trip to Lion Country Safari on 12/15. Students are asked to wear their spirit shirt in their class color for the trip so teachers can easily identify them.
Check out your spirit shirt color based on your teacher and click here to purchase your shirt on our PTSA store.
It is not mandatory to purchase a class spirit shirt - students can always wear a shirt of the same class color.
Thank you to all families who has participated in our Adopt-A-Class program. There are still many classrooms that need to be adopted. Please see the list below to see which classrooms could still use your help. If you are a room parent, please spread the word to your class. Families & businesses can also adopt a classroom as a group.
Click here to be directed to our PTSA store and adopt-a-class! For questions about adopt a class, contact our chair Marcella Cifuentes at: adoptaclass@bmvptsa.org
| | | | |
| --- | --- | --- | --- |
| CARROLL | CONRAD | DELAFUENTE | DURANTE |
| FERNER | ALEXANDER | CASTILLO | HAUSER |
| KANDER | MCINERNEY | MORENKO | LANE |
| LIZANO | PENALVER | SURANNA | LAZARUS |
| LIMO-GREEN | SCOTT | WALDE | MALHAO |
| REYNOLDS | WETZEL | KERR | ROMAN |
| RICH | RYAN | HOLUBOWICZ | |